Happy 20th Anniversary to Ecolution!
One of our lovely customers Ecolution celebrated their 20 year anniversary this year!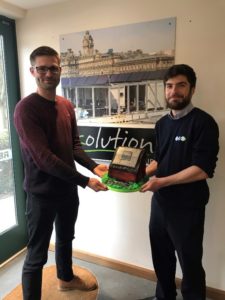 Ecolution Group provides renewable energy and property maintenance services to the commercial and housing sectors. They offer a 360? service from supply, specialist renewable installation, maintenance and asset management as well as finance and funding options. Their dedicated in-house team design, supply, install and provide maintenance for all property's needs. Their services ensure system optimisation and maximum savings for each client.
Ecolution has been such a loyal customer to BCS, we wanted to make their 20 year anniversary a special one!
We got in touch with Little Brown Fairy Cake in Westgate to see if they could bake us something amazing! She has baked us a few awesome cakes in the past as well as some yummy cupcakes.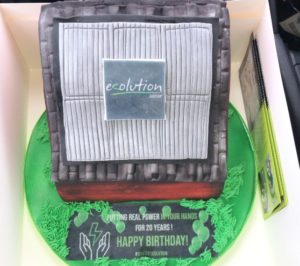 As you can see this cake continues her rich vein of form in terms of quality cakes!
We hope you all had a lovely time celebrating 20 years. Here's to the next 20…