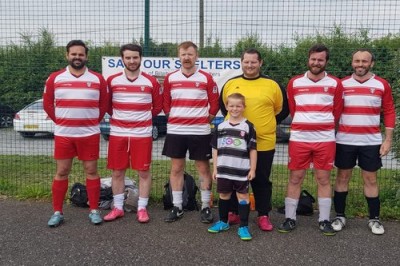 With football on the TV and the minds of the nation, it was perfect timing for the ninjas to try and make amends for last year's charity football tournament loss in the last minute of the final.  
Once again, the charity was for the Sea Shelter in Birchington which last year raised nearly £750. 
There were some new faces this year as well as some familiar ones from last year but BCS were hopeful they could go one better and win it. 
We had 4 BCS Ninjas playing this year and it was another great day out! 
Unfortunately, BCS didn't make the final this year and went out on penalties after a dramatic 2-2 draw in the semi-finals.  
Just like England, we were unable to win a penalty shoot-out! 
Let's hope BCS can go one better next year and win! 
Thank you to all at Grenham Bay for once again inviting us. It was an honour to help raise money for such a worthwhile cause.