Have you used Facebook Notes before? Maybe you have been thinking about it but don't know what to use them for?  
You may want to use Facebook notes to drive traffic to your website or to the products you sell, if so this blog is going to give you 5 ways you can use Facebook Notes for your business.  
1.Blogs 
You may be spending a lot of time on blog posts to post on your website but aren't sharing your amazing content anywhere else. If this is the case, why aren't you sharing your blogs on social media? 
A brilliant way of posting blogs onto Facebook is using Facebook Notes.  
Facebook Notes will make your blog posts easy to read, you can add a catchy title and images to really make your post stand out. 
Not only does Facebook Notes make your posts easy to read but adds some love and engaging elements to your notes! Rather than getting the URL from your website and just posting it on Facebook, using notes can really help with the Facebook algorithm, so you should end up reaching more people!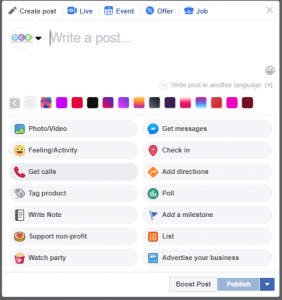 2. Instructions  
You might have an online course or an event you want people to sign up to. You can create a note which explains exactly how to sign up. 
If you get a lot of questions on how to perform certain actions, a note can be a great way to answer all of those frequently answered questions, and you can simply point people to your Facebook Note! This can also be a great way to up your Facebook following. 
3. Engage with your audience 
Facebook Notes allow you to start a conversation with your audience and be creative about it.  
Writing a normal post can mean people scroll past and therefore won't engage with your content.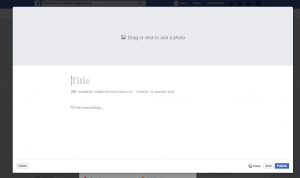 4. Link back to your website 
Using Facebook Notes allows you to hyperlink your text. In a normal Facebook post you can't hyperlink your text but with Facebook Notes you can! 
Whether this is driving traffic to your website or getting them to book onto a workshop, links can drive this traffic. 
5. Create a summary
You can simply use Facebook notes to write a summary of your week.
Maybe you have written 5 blog posts which all relate to a certain topic. You can create a note, so it links to all 5 blog posts.
Hopefully this blog has given you a quick insight to what you can use Facebook notes for. However, there are loads of different ways that your business can use Facebook notes.
Think what is going to work for you and your business and go with it!
Get creative, get writing and get posting!