Our Ninjas were at Grow Kent on Thursday 29th March at The Spitfire Ground in Canterbury and it was a brilliant day!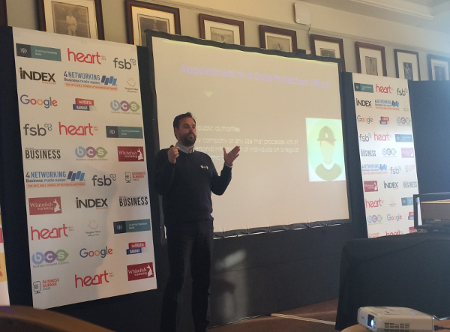 Grow Kent is a great way for businesses to get together, do a bit of networking and learn something new. Companies can showcase themselves and their businesses all under one roof.
It was an early start for our Ninjas on Thursday, as David was speaking during the breakfast networking event. As GDPR is just around the corner and with so many businesses with unanswered questions, David thought this would be a great topic to kick start the day. Squeezing in a big topic like GDPR into half an hour was a real challenge, but he done a great job!
After breakfast, our ninjas headed over to Stand 11 where they would answer all the burning questions about GDPR. However, David didn't even manage to get back to the stand before people were coming up asking for further information. The stand was busy for most of the morning, people asking about our Cybersecurity training as well as our GDPR workshop.
Here at BCS, one of our core values is Education and that is why we are willing to share our knowledge with other businesses. At Grow Kent our Ninjas were giving away our Cybersecurity online training for free! Cybersecurity is so important so we wanted to make sure as many businesses as possible have trained their end users on the dangers.
As well as Cybersecurity training, our ninjas were giving out vouchers for our Learning Zone. Again, this is another way to help businesses develop their staff and their business.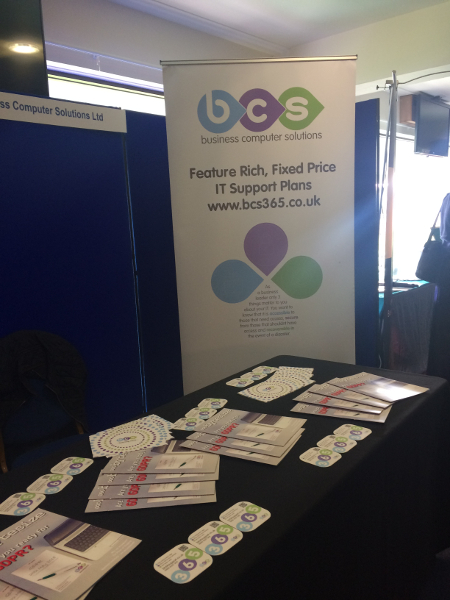 The day didn't stop there. At lunchtime, David was doing another talk, this time on Email Marketing in Compliance with GDPR. David spoke about how to get your email lists to opt-in and remain compliant; it was a great turn out. Lots of questions were answered and there was even a debate about business cards and consent. David once again did an amazing job!
Back to the stand for the reminder of the day. This was a good time to speak to the other companies and catch up with some networkers and friends.
We all had a fantastic day! Thank you to everyone at Grow Kent for organising the event and for supporting us. Thank you to everyone who came and said hello at the stand and who listened to David's talks.
We look forward to attending more business events in the future!
If you would like some more information about GDPR, Cybersecurity or our Learning Zone vouchers then please call us on 01843 572600 or email us at info@bcseducation.co.uk