Last year, the Leadership team came up with a brilliant idea to put on four social events each year for our ninjas at BCS. Social events are a fantastic idea not only for team members to socialise outside of working hours, but also, it's a great way for the Leadership team to thank our ninjas for all their hard work!
Our Managing Director Martin Hynes organised this quarters social event. Martin thought we should hit the bowling alley.
Some of the team headed down to Bugsy's in Margate on Saturday 24th June. We had four bowling lanes as it was our biggest social event yet!
The team was split into four different teams
On lane one we had (the competitive team) with Martin, Dean, Joe, Daniel B and Dom. On lane two we had Harry, Wayne, Reece and Andrew. On lane three we had Eden, Khan, Steve and Luca. And last but not least we had Rach, Mike, Charlie and Becca on lane four. The game was on…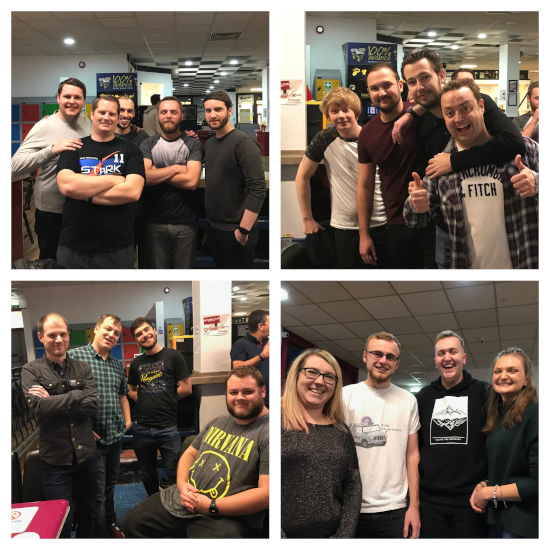 We had two hours of bowling therefore we could get quite a few games in. The second team manged to get 4 games in… wow!  
After we headed to Café de China in Margate for a lovely Chinese.  
Thank you, Martin, for organising this social event, we had a brilliant time! Also, thank you to Bugsy's bowling and Café de China for a lovely meal.  
If you would like to hit the bowling alley yourself check out Bugsy's website to find out more.