BCS are back again with another escape room social event!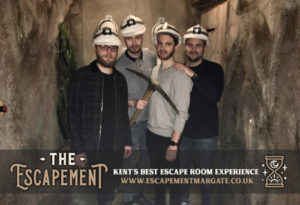 Our Q4 social event was planned by our lovely Technical Account Manager, Matt Kateley. Matt arranged for 3 teams to head down to The Escapement in Margate to tackle all THREE rooms on offer; Pirate's of Polaris, The Pit and Egyptian Exodus.
The first team consisted of Harry, Martin, Wayne and Dan B who were thrown into 'The Pit' as miners in a bid to save the planet! The world was at the brink of utter destruction and our BCS miners were, for some reason, mankind's last hope. Our team battled through the falling rock, ground tremors and crawled their way to victory to save the Earth in 65 minutes and 13 seconds!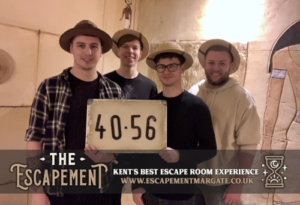 Next up to face one of the rooms of dooms was Matt, Christian, Toby and Dan D who played 'Egyptian Exodus' and were placed into the lost tomb of the Egyptian Pharaoh Ramses III. The crypt was in disarray, it contained a roaming God who was easily angered, and the Pharaohs soul trapped in this life. The team had to work together as archaeologists to avoid the wrath of a God and help the Pharaoh pass on to the afterlife! Despite many failing, never to be seen again, our BCS team succeeded in their mission and released the Pharaoh's spirit in a whopping 40 minutes and 56 seconds!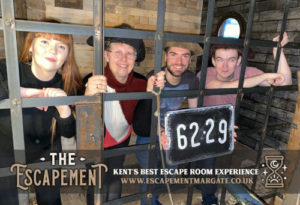 Lastly, we had Eden, Kate, Jess and Nathan as our team of Pirates attempting to navigate a ship on the high seas through thunder and lightning in the 'Pirates of Polaris' room. This group of pirates were thrown in the brig with hopes of being let out dimming, However, in a storm, the crew abandoned the ship and our pirates made their escape to the wheel of the ship and navigated the ship safely to shore through the treacherous weather, stormy seas and blinding fog! Blackbeard's Crew of Swashbucklers (BCS) completed their challenge in a below average 62 minutes and 29 seconds.
The whole team had an amazing time at the escape rooms here, it was a great laugh and a fantastic teamwork experience, we will definitely be attending again! To find out more about The Escapement Margate, please see here.