On Friday 16th July, our Security Engineer Lee Hutton completed his CISSP exam and passed with flying colours!
CISSP stands for Certified Information Systems Security Professional, and is recommended for experienced security practitioners, managers and executives to prove their knowledge across a wide array of security practices and principles. Earning the CISSP proves Lee has what it takes to effectively design, implement and manage a best-in-class cybersecurity program for BCS's customers.
The exam consists of eight domains to ensure that all areas of Security are covered, both in Lee's professional experience and education.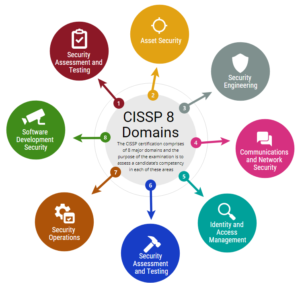 Lee's thoughts after the exam, "I couldn't bring myself to look at my results until I got back to the car, however, when I called my wife it was apparent that she was not going to let me get back to the car, before opening the results, so as a good husband does, I did.
Skim reading the letter, I initially skipped the word "Congratulations" and carried on reading, it wasn't until I was half way through I realised I had passed!
I am not normally an emotional person, however, a moment of immobility, when reading "Congratulations", did occur at the relief and realisation that I had succeeded.
Everyone has been so supportive in my drive to achieve more and I wouldn't be where I am today, without BCS giving me the chance to show what I can do."
We are so proud of Lee and delighted to say BCS have a certified CISSP Security Engineer as a member of our team.
Visit these pages to learn more about the CISSP certification, what IT Security assistance BCS can offer, or to speak with Lee via LinkedIn for any IT Security advice.