Comedy Night June 2019!
We love our customers and the relationships that we have built with them! As a way of showing this, the team at Business Computer Solutions like to put on comedy evenings and invite all our customers along, as a way of saying thank you for their partnership with us. It's also a good excuse for a catch up!
On Thursday 20th June, BCS hosted their first comedy night of 2019! And what a great night it was.
We hired out the Royal Circle in the Theatre Royal Margate for a night of laughter. Dan Evans was our brilliant compere and three fabulous comedians Paddy Lennox,  Jeremy O'Donnell and Michael Fabbri.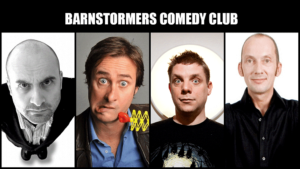 We would like to say a massive thank you to all the comedians who made our evening a night to remember and all the staff at the Theatre Royal Margate.
Thank you to everyone involved. Roll on the next comedy night!