We would like to say a huge thank you to everyone who filled in our engineer survey during the month of December. Each month, we pick a winner (selected at random) for our survey prize, from a list of people who have completed our engineer survey. BCS really do listen to feedback received, so we would like to extend our appreciation to all of you who provide us with this.
The winner drawn from December's survey is… drum roll please… Serge Granata from Peraval Agencies.
Our survey prize was six bottles of Di Maria Prosecco from our wonderful friends at Drink Warehouse. Peraval Agencies' Account Manager Matt Kateley dropped the bottles off to Serge and he was very happy, perfect timing to celebrate the new year!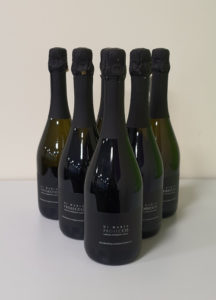 Here are some brilliant comments from December 2019:
"Response was quick and the help received from Nathan was fantastic. I thought I would have to wait until new year – but your team have saved the day."
"The guys and girls at BCS have good technical knowledge, sympathy and understanding if we have a problem, and more importantly the technical ability to deal thoroughly and efficiently with any I.T. issues that come our way."
"This was by no means the easiest thing to do, but BCS got on the case and Lee "cracked it"! Thank you so much. You guys make our lives so much easier."
"Massive thank you to BCS for arranging us a new computer to delivered at such short notice! Huge thank you goes to Dan and the team for once again providing perfect service as always! Huge thank you to lovely Khan for being so helpful and coming over at such short notice with our new computer! All problems solved!"
"Attentive and speedy, it's a huge weight off my mind knowing any IT issues that may crop up are only a call away from being fixed."
"Every time I have any issues / problem BCS are always so efficient and so polite. never had anything other than perfect customer service from every employee."
January's survey prize is ought to get you relaxed and ready to start the new year. After all the stress of Christmas and New Year, we thought we'd start 2020 with something gentle and relaxing. This month we have a 'Simply Spa' day for two people at Your Spa in Ramsgate.  Enjoy 2 hours in the thermal spa experience, which includes, hydro pool, sauna, crystal steam room, foot spas, ice fountain, salt inhalation room and bucket shower. In addition to this you will also enjoy a light lunch which includes a glass of champagne and use of the relaxation room.