Our lovely Dan Cook, along with his team members Matt Hudson, Chris Hatcher and our other ninja Neil Wilson, are in Birmingham this September raising money for some amazing charities. However, this isn't your normal sponsored bike ride; 15,000 riders will be giving it their all to cycle 100 miles…we are tired just thinking about it!

Dan has chosen to raise money for Evelina London Children's Hospital. They care for children and young people across South London and South East England. However, Evelina Hospital doesn't feel like a hospital, with themed floors, a conservatory, rooms with views, sunlight and fresh air, its designed around the needs of children and their families. The conservatory is the social heart of the building, so everyone can enjoy the best views! The building is themed around the natural world, from sea at the ground level to the sky at the top. They are bringing the outdoors in.
Their work doesn't stop there; they also help out in the South London community. They work hard to help people aged 16 to 25 who are unemployed, to get work experience, improve the lives of people with autism, as well as supporting local businesses.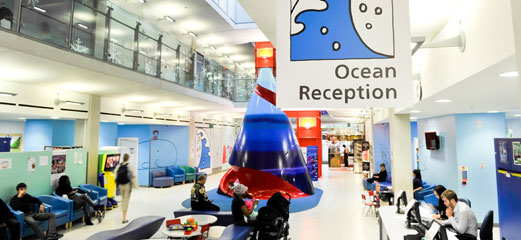 Dan aims to raise £1,000 for Evelina Hospital, as it's a charity close to his families heart. The money raised will fund life-saving equipment, life-changing research and provide the little comforts that make hospitals less scary for everyone involved.
You can support Dan on his unforgettable 100-mile route on the 24th September at Velo Birmingham by helping hit his target! Visit Dan's Just Giving Page here #thankyou #charity
You can find out more about Evelina London Children's Hospital here.
(Images used with thanks)