And so the volunteering begins!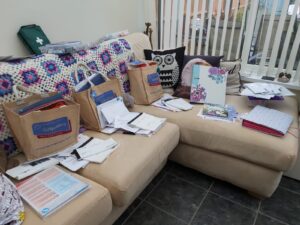 As part of BCS celebrating our 25th Birthday, Kate was the first to kick off our 25 days of volunteering.
Kate has been volunteering now for 13 years in Girlguiding and run's a multiple local Guide and Rangers units as well as helping out at a Rainbows and Brownies unit. Behind the muddy wellies, camping trips, and team building fun, one of Kate's biggest responsibility is the behind the scenes tasks of running the units. In other words…'PAPERWORK!'. Kate spent all day on Friday 11th June completing all important DBS checks, health and safety documentation for her units, and preparing other unit leads for in person meet ups again. Kate's day was an ultimate success, doing all this behind the scenes work so she can get back to those muddy wellies!
What is Girlguiding & what does it mean to Kate?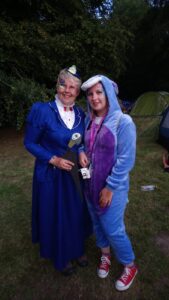 Girlguiding is the leading charity for girls and young women in the UK, with over 320,000 members.
Kate says, "I volunteer along with many more volunteers, 80,000 to be precise, we give girls and young women a space where they can be themselves, have fun, build brilliant friendships, gain valuable life skills and make a positive difference to their lives and their communities.
To achieve this, as a volunteer who runs several units, we have to do the necessary paperwork; accounts, risk assessments, safe space training and first aid training to name a few! My day was spent doing all this paperwork.
I'm also one of the Division Commissioner's for Thanet South that oversees all the units in Ramsgate, meaning, as well as completing my own paperwork, I'm also responsible for signing off risk assessments so girls can go back to face to face meetings, carrying out DBS checks on volunteers, ensure volunteer's training is all up to date and much more…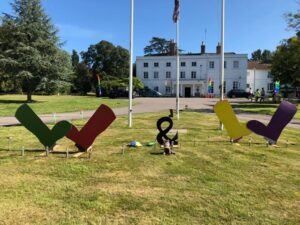 Thanks to BCS, I managed to complete all these tasks on Friday, which means that 7 units can now start up their face to face meetings and I was able to meet up with some of the volunteers to carry out their DBS checks! There's still a lot more to do before we get back to 'normal', however, we are now going in the right direction and seeing the happy faces of these girls is all the thanks we need."
To read more about Girlguiding, please visit their website here. Girlguiding are currently looking for more volunteers in the Kent East to help out, if you're interested, please contact the Kent East unit's on their Facebook page here. Finally, for any parents and children interested in being part of Girlguiding, some more information can be found in the post below!
Watch our 25 Year Anniversary blog page here for updates every week on our volunteering progress.