On Friday, 27th January, 2017, we are hosting our 'Lunch and Learn' session at our office in Ramsgate. This session is back by popular demand! 
Each event is an informal networking opportunity, with lunch included and a short presentation that will help with your understanding of business, technology and marketing.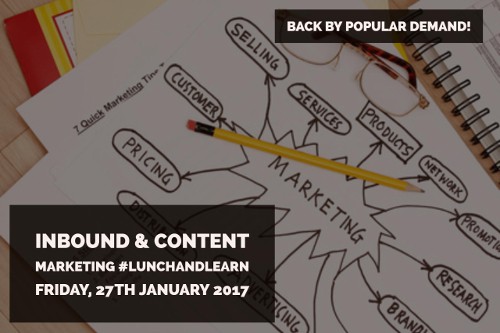 The 'Lunch and Learn' events take place over a couple of hours, once a month and are completely free of charge for both our lovely customers and other Kent based business owners.
This session is titled, 'Inbound and Content Marketing.' This is a real beginners guide for business owners to understand:
What is inbound and content marketing?
How does inbound and content marketing affect my business?
How can I leverage inbound and content marketing in my business?
It will also come with a free EBook to take away and learn more about marketing in your own time.
So, if you're keen on meeting some fellow Kent based business owners over a spot of lunch, packed with opportunity to learn, then this could be the event for you!
We anticipate that these sessions will fill up quickly, so don't delay and contact our team with your interest today by dropping a line to lunchandlearn@365itsupport.co.uk.
Unable to make this session and would like to know about other 'Lunch and Learns?' Call David or Amanda on 01843 572600 or email lunchandlearn@365itsupport.co.uk.
You can see our upcoming Lunch & Learn sessions scheduled, by visiting our dedicated blog section here.