We would like to say a huge thank you to everyone who filled in our engineer survey during the month of January. Each month, we pick a winner (selected at random), from a list of people who have completed our engineer survey. BCS really do listen to feedback received, so we would like to extend our appreciation to all of you who provide us with this.
The winner drawn from January survey is… drum roll please… Daniel Richardson from Your Leisure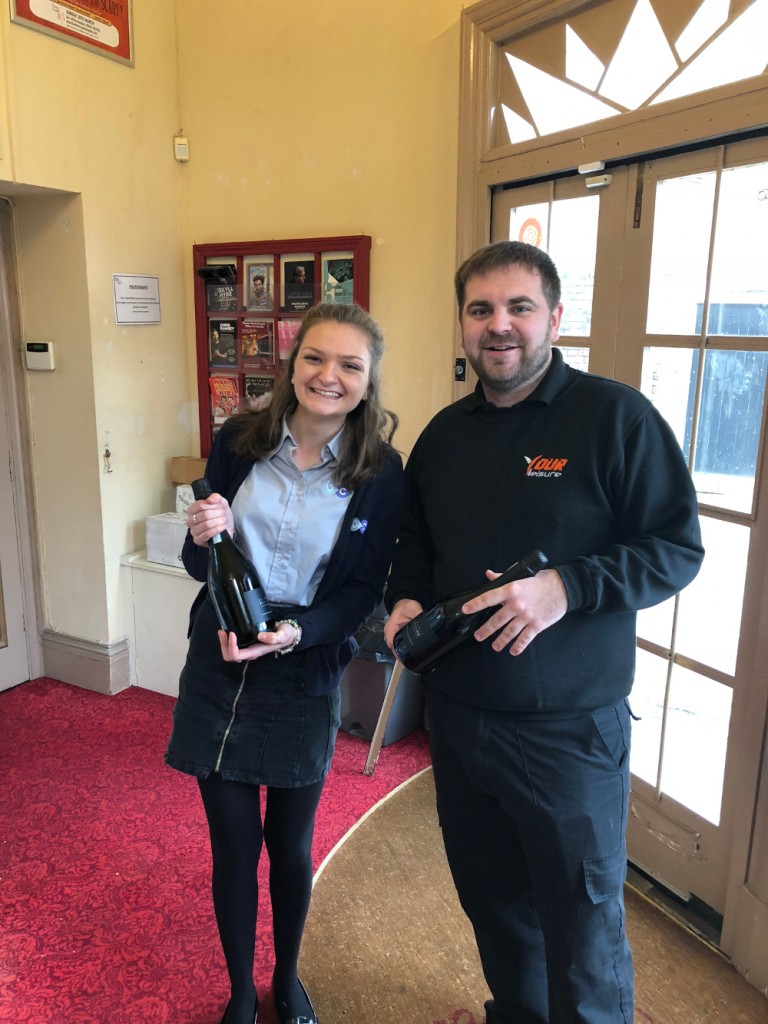 Our survey prize was six bottles of prosecco provided by our friends at Drink Warehouse. Chin chin! Dan said he had never won anything before, so prosecco certainly put a smile on his face. David and Becca dropped off the bottle to Dan at the Theatre Royal in Margate. Well done Dan!
Here are some of the brilliant comments our engineers received from January 2018
"Everyone is always really helpful and friendly."
"Daniel from BCS kept in touch with me throughout the process. He was good at his job and polite throughout. Excellent service as always."
"Great response time, easy fix and a follow up call to confirm the ticket was okay to close."
"Charlie was very quick to reply to my ticket and sort out my issue. Thank you"
"What can I say … needed a quick fix and Joe did it … fast and friendly service as ever! Delighted, thanks"
"Ticket was raised and all sorted within 15 minutes Very satisfied customer"
This month, we have a voucher for 'Afternoon Tea for Two' at the beautiful Sands Hotel, Margate up for grabs! Freshly made sandwiches, cakes, scones, and a variety of teas to capture the imagination…a perfect afternoon! With stunning views over Margate seafront, beautiful surroundings and delicious food, what more could you ask for?