Two halves of our Leadership Team visited the Wildwood Trust as a part of our 25-year anniversary celebrations. This year, members of our team have partaken in 25 various volunteering opportunities to give back to our community.
Managing Director Martin and Service Director Harry embarked on a wild day of volunteering…this time helping out some furry friends instead.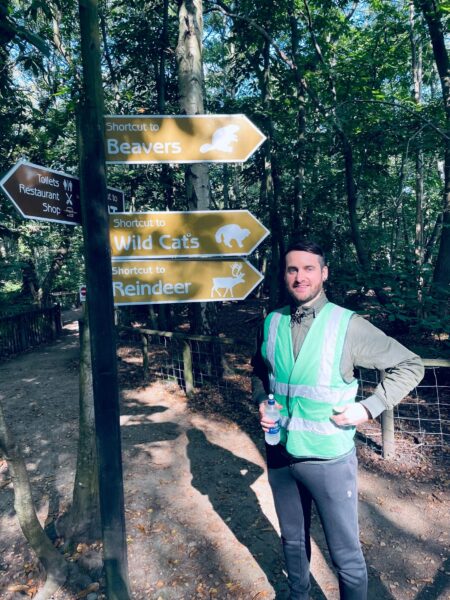 As one of the leading British animal conservation charities in the UK, Wildwood Trust is dedicated to protecting, conserving and rewilding Britain's wildlife. Wildwood Trust has taken part in many ground-breaking conservation programmes to date, which include, saving the water vole, using wild horses to help restore Kent's most precious nature reserves
The guys got to work on the red squirrel enclosure; clearing out debris and making the environment more suitable. Red squirrels are endangered in the UK as grey squirrels have become more common and resilient to the modern world. Harry took charge of clearing the logs and Martin was given a big scythe (sorry no pics!) The pair were given a  tour of the place, and passed by the bear enclosure too.

A special thanks to the Wildwood Trust for having us for a second time and if you want support the conservation of endangered species in the UK, you can learn more here.