We would like to say a huge thank you to everyone who filled in our engineer survey during the month of May. Each month, we pick a winner (selected at random), from a list of people who have completed our engineer survey. BCS really do listen to feedback received, so we would like to extend our appreciation to all of you who provide us with this.
The winner drawn from May survey is… drum roll please… Tina Rocco from Ecolution Renewables: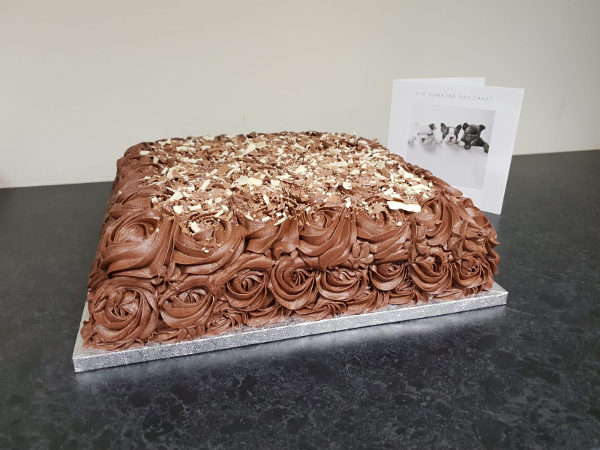 Our survey prize was a voucher for a bespoke celebration cake from Crusties of Broadstairs Bakery. Our lovely Engineer Andrew Holloway dropped this voucher off to Tina. Tina said she was going to buy a cake for her lovely team at Ecolution. And she did! Doesn't it look lush!
Here are some of the brilliant comments our engineers received from May 2018:
"Excellent, profession and friendly response"
"Always an outstanding experience with BCS"
"The speedy response to my call and the wonderful telephone manner of Luca who knew just how to fix my problem! Thank you."
"Reece was very helpful, explained everything and solved it"
"Outstanding!! Dom is always brilliant. Saved me a load of time and hassle"
"This month, we have a family voucher (two adults and two children) for Quex Adventure Golf at Quex Park. This exciting 18-hole course is made up of ponds, streams, bridges and waterfalls. It also features mini replicas of the iconic features of Quex Park, including the Gun Tower, Waterloo tower and Victorian steps. Who doesn't like a bit of adventure golf?"