We would like to say a huge thank you to everyone who filled in our engineer survey during the month of November. Each month, we pick a winner (selected at random) for our survey prize, from a list of people who have completed our engineer survey. BCS really do listen to feedback received, so we would like to extend our appreciation to all of you who provide us with this.
The winner drawn from November's survey is… drum roll please…Vanessa Webb from Your Leisure.
Our survey prize this month was a bundle of teddy bears from our lovely friends over at Keel Toys. We didn't want to let them go but Vanessa has promised she will give them a good home!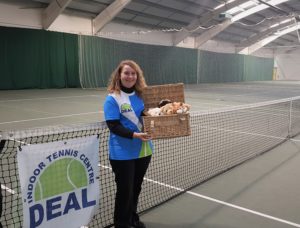 Here are some brilliant comments from November 2019:
"Quick response, with a helpful explanation as problem was being resolved, as ever Reece was polite and engaging."
"When we have tight (impossible) deadlines, the BCS team swoop in, roll their sleeves up and FIX it! Go team!"
"I received a call from Dan within just a few minutes of raising the ticket. He was able to quickly and clearly explain the issue and resolved the problem in that one phone call."
"Awesome services from the "Dom"inator as usual :). Give that man a gold star on the BCS fridge of awesomeness."
"Nathan Norwood was persistent in overcoming a software error. He liaised with City and Guilds and was able to resolve the problem in a relatively short space of time. Thanks, Nathan."
"Dan was efficient and effective. he completed the job and everything we asked of him quickly. He also advised us on additional operational issues which we were really appreciative of. Thank you for great service. Lucy"
December's prize is something to help you bring in the new year! To celebrate the new year what better way than with a drink. Well, our survey prize this month might put a spring back in your step because we have six bottles of very fine Prosecco, provided by our friends at Drink Warehouse. So, on your mark, get set, PROSECCO!!!