We would like to say a huge thank you to everyone who filled in our engineer survey during the month of October. Each month, we pick a winner (selected at random) for our survey prize, from a list of people who have completed our engineer survey. BCS really do listen to feedback received, so we would like to extend our appreciation to all of you who provide us with this.
The winner drawn from October's survey is… drum roll please… Steve Cleaver from The Mortgage Shop.
Our survey prize this month was a family ticket for the Aladdin Panto at the Theatre Royal, Margate. Steve has said this is going to be a lovely surprise for his granddaughter in time for Christmas and we hope they enjoy!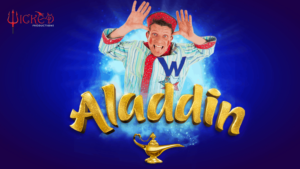 Here are some brilliant comments from October 2019:
"Quick and efficient service as always. keep up the good work team!"
"Dan was very cheerful and helpful, and he solved my problem quickly too!! Thanks Dan :)"
"Insane fast response time. Do you ever see Nathan eat or drink? he might be a robot. Keep an eye on him 10/10"
"You guys and girls have never let me down …. and today was another example of brilliance!!"
"Friendly and knowledgeable staff for whom nothing is too much trouble, particularly when dealing with an IT Dinosaur like myself!!"
"Toby was very cheerful, polite and helpful. He sorted my issue out quickly for me. Thanks Toby, you star!"
"What can I say… as always fantastic response and superb resolution!…Keep being awesome you IT Gurus!… :D"
November's prize is something guaranteed to put a smile on someone's face! Do you know the collective noun for a group of teddy bears is a hug? Do you fancy winning yourself a hug of teddy bears this Christmas? You're in luck because for this month's prize we have a lovely hug of Keel Toys, up for grabs!