We have been talking about it for months, but today is finally the day when Business Computer Solutions Ltd becomes an Employee Owned Business.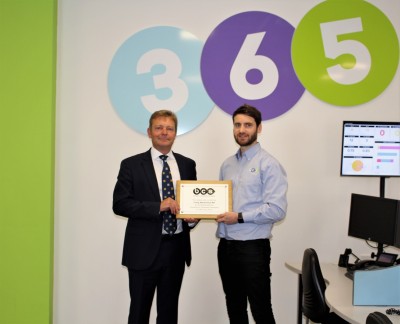 It also happens to be National Employee Ownership Day which makes it even more special! 
What a day we have had today starting with a personalised mug for each of the team full of sweets. This was followed by a visit from Local MP Craig Mackinlay (above), who presented a plaque to our Managing Director Martin Hynes (above).  
Then there was some fun as the team took turns to bash a piñata and gather more goodies! 
Lunch was a real treat as the celebrations showed no sign of slowing with a wood fire pizza van, which pulled up outside our office to make everyone fresh from the fire pizzas. The neighbours were quite jealous. ?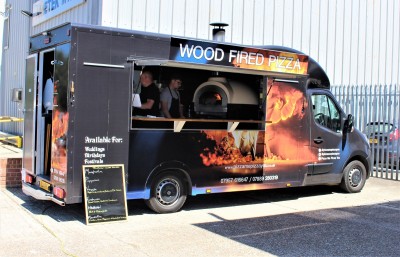 Now a party is not a real party without Ice-cream, right? You guessed it, the ice-cream man drove right into our car park and everyone enjoyed an iced treat in the sun for 10 minutes. 
It has been an amazing day with balloons, music and lots of laughter as the whole team have really celebrated this transition. BCS are now officially Employee Owned and we are all very proud and excited to take this next step in the BCS Story!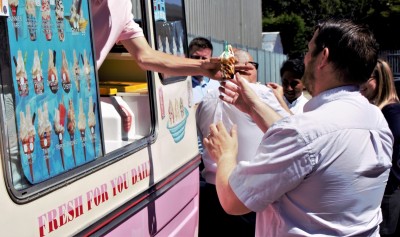 The celebrations are going to continue tomorrow night as we get a chance to celebrate with our customers, suppliers and friends of BCS who have made all this possible along with all of the BCS team and their families. 
Can you join us? There is still time to grab a ticket here for our BCS Takeover Party at the Winter Gardens in Margate starting at 19:30. We would love to see you there. 
If you would like to understand more about being Employee Owned, then you can visit: http://employeeownership.co.uk.