We have a workshop scheduled in our Learning Zone called 'Office 365, SharePoint and OneDrive.' This session is all about Microsoft Office 365 and the benefits of it. Many are reaping the benefits of Office 365, with the latest online versions of Microsoft's key apps such as Outlook, Word and Excel.
Business Computer Solutions offer a range of workshops, covering different topics. Each session has up to eight delegates attending, giving you the opportunity to ask plenty of questions and expand your knowledge.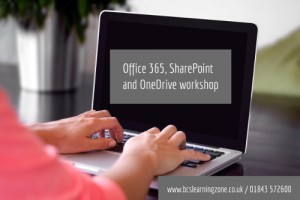 This workshop will help you get to grips with Office 365 and understand the benefits of cloud based storage. What topics will be covered? Let's take a look:
Learning how to store, sync and share your files online so they are always up to date
Understanding how to share calendars, create groups and set reminders
An overview of Skype for Business and how it works
Learning how to utilise SharePoint and edit files in real time with other delegates
Fancy attending 'Office 365, SharePoint and OneDrive' and seeing what other workshops we have scheduled? Please call our friendly team on 01843 572600 or email us at bcslearningzone@365itsupport.co.uk.  You can also see our full schedule of workshops at www.bcslearningzone.co.uk and book through here also.
Not an existing BCS client, but you would like to attend this workshop?
Everyone is welcome and we would love to see you here! Same as above for enquires and bookings.
Like to find out more about our BCS Learning Zone in the meantime?
You can read more about our Learning Zone here in our dedicated blog section.
Not using Office 365 yet? No fears head over to this page to learn all about it.