We would like to say a huge thank you to everyone who filled in our engineer survey during the month of April. Each month, we pick a winner (selected at random), from a list of people who have completed our engineer survey. BCS really do listen to feedback received, so we would like to extend our appreciation to all of you who provide us with this.
The winner drawn from April survey is… drum roll please… Emma Rousell from Profile Development and Training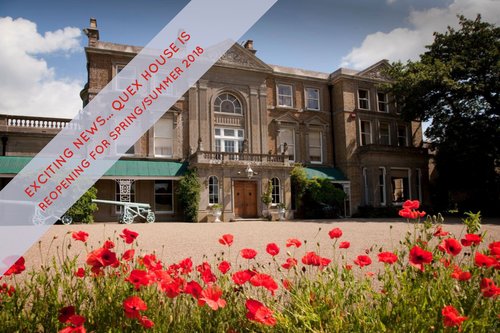 Our survey prize was a family ticket for Quex Park and The Powell Cotton Museum. What a great prize! Well done Emma, we hope you enjoy exploring the beautiful surroundings at Quex Park.
Here are some of the brilliant comments our engineers received from April 2018:
"No words can express brilliant"
"My query was dealt with quickly and professionally."
"Luca was speedy and friendly as always, immediately understood my request and resolved it. Thanks BCS!"
"Really quick and efficient friendly, yet professional and extremely helpful service."
"They were very prompt in their response and very polite"
This month we have got a real treat for you! We have a voucher for a bespoke celebration cake from Crusties of Broadstairs Bakery. Crusties has been baking for Thanet for over 25 years… wow! If you have a special birthday, event or celebration coming up, why not get a tailored cake to celebrate. Come on…Who doesn't like cake?