Lewis, one of our Remote Support Engineers raised £144 for the Mental Health Foundation as part of our 25 acts of local kindness for 25 years of BCS!
Lewis, an avid gamer and streamer, is passionate about raising awareness for mental health and organised a 5-hour charity race with his online racing community JL Motor Sports. The community, which has 1.3K members is about embracing competition all whilst being a part of something bigger.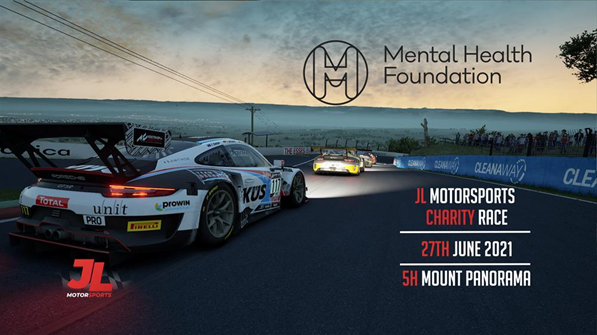 We have chosen the Mental Health Foundation as we have all been stuck at home for over 12 months, struggling with lots of various things to try and keep positive. Mental health is really close cause to myself and Jack personally
Lewis and co-owner Jack managed the full 5 hours between them, swapping each hour. The track they chose is a simulation of the famous Mount Panorama Circuit, located in New South Wales, Australia. The circuit spans 6.2km and the fastest lap in real life is held by Australian racer James Golding at 1:59.8375.
During the race, the pair ended up in a very bad accident that put them to the back of the grid, however they managed to catch up in the last hour finishing second-to-last!
Thank you to Lewis and those involved in the JL Sport community for joining us in 25 acts of local kindness!