We would like to say a huge thank you to everyone who filled in our engineer survey during the month of September. Each month, we pick a winner (selected at random), from a list of people who have completed our engineer survey. BCS really do listen to feedback received, so we would like to extend our appreciation to all of you who provide us with this.
The winner drawn from September survey is… drum roll please… Natasha Day from SEI Identification Solutions
Our survey prize was four tickets for QuExtreme Terror, it's the ultimate Scare Park experience! Our lovely Matt Kateley and Wayne Smith dropped the tickets to Natasha. We hope you have a spooky time!!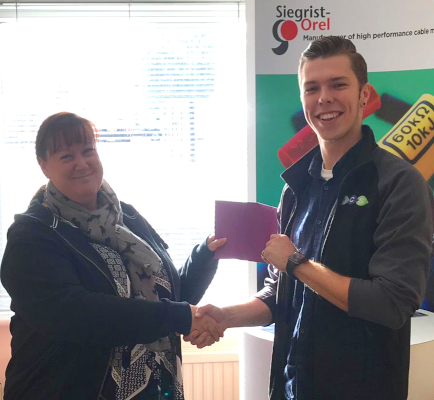 Here are some of the brilliant comments from September 2018:
"Fast quick reliable service, with a smile!!"
"Sorted out straight away – thank you BCS so quick and speedy!"
"Outstanding service once again – thank you BCS!"
"He was very helpful and hopefully solved my issue quickly."
"Mike called and talked me through turning the screen the right way up. Thanks Mike, my hero of the hour!"
For this month's prize we have a family ticket to see the Christmas Panto of Jack and the Beanstalk at the Theatre Royal in Margate. It will be Fe Fi Fo FUN!