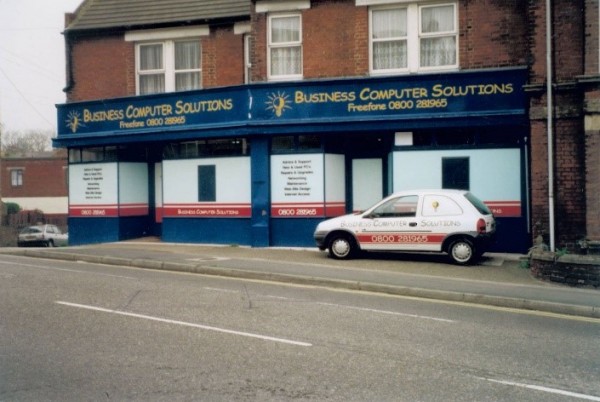 Formed in 1996 by Samantha Johns, David Harris and I, the company you all know as BCS (Business Computer Solutions Ltd) has succeeded where many other businesses have failed. It has survived the test of time.
The challenges of 'The Great Recession' in the UK during 2008-09 (yes, that was what it was called) and the industry changes making what we did at the start not being relevant today. We have adapted to the changing landscape to take advantage of all the new opportunities and as a consequence continue to thrive.
In the summer of 2015 as part of our HTG Peer Group work we were tasked to create a 'Business Legacy Plan'. Now of course, we all hope to live until we are 101 years old, but this very much served as a wake-up-call to the knowledge that the founding owners of BCS won't be here forever and that BCS deserves to be as well managed into legacy as it has been since 1996. We owe it to our loyal staff and customers to make this our primary business goal.
So how and when will the founding directors be leaving BCS?
We started by considering what are our non-negotiables. What are the things that we believe to be important to BCS? The things that make us who we are and have brought us fiercely loyal staff and amazing customers who have both also stood the test of time.
Paul Simon sang about 50 Ways to Leave Your Lover, but there are only typically five ways considered when it comes to leaving a business. Trade sale, management buy-out (MBO), merger, turn it into a cash-cow or liquidate and close it. Clearly from one extreme to the other, none of these really work to deliver against our non-negotiables. So, what is the alternative?
Employee Ownership (EO)
As I was doing my initial research, whenever I spoke to people about Employee Ownership the first name that springs to mind is the John Lewis Partnership, an organisation with about 90,000 staff. People naturally then assume that this type of business structure won't work for companies like BCS which has just 24 staff. Further research on this topic led me to the Grahame Nuttall report commissioned by the government in 2012 and the Employee Ownership Association which proved that assumption to be a misconception.
For the founders this exit is aligned to our core values and our non-negotiables. This legacy transition is the best approach for both customers and staff as essentially, it will be business as usual from day one of the new ownership.
The employee owned business sector in the UK is growing because the companies tend to be more successful, competitive, profitable and sustainable.
Because they're co-owners, staff in employee owned businesses tend to be more entrepreneurial and committed to the company and its success.
Because they have high employment standards, involve staff and give everyone a stake, employee owned businesses are better at recruiting and retaining talented, committed staff.
Because they're run in an open way, employee owned businesses tend to have a strong commitment to corporate social responsibility and involvement with the communities they operate in.
Independent research suggests that a combination of shared ownership and employee participation delivers superior business performance.
Employee owned companies are more innovative because managers go out of their way to consult, share information about the company, and give staff responsibility.
Successive Governments have promoted employee ownership because they recognise its potential contribution to the economy. A range of factors combine to make employee owned businesses an asset to the UK economy:
Independent research suggests that a combination of shared ownership and employee participation delivers superior business performance.
The employee owned business sector adds to the diversity of Britain's economy by offering a vibrant and different model for achieving business success.
Companies which are employee owned, or who have large and significant employee ownership stakes, now contribute £30 billion to GDP. (BCS will be 100% employee owned).
The sector is growing because employee ownership is proving to be a durable, successful business model that's extremely well suited to the challenges of 21st century management.
From everything I have read and the people I have met during my research, this was exactly the way to plan for the legacy of BCS. I found that the things we needed in place before we handover control are to:
Establish a Senior Leadership Team – Our Commercial Director, Martin Hynes started with us in 2012 and will now take over from me as the Managing Director. Our Finance Director, Jo Llewellyn has seen our accounts in safe hands since 2011. Martin and Jo have been directors of the company since February 2016, as part of their planned commitment to the legacy plan. They have both undertaken various leadership training sessions to ensure they have the necessary skills that these roles will require.
Obtain Commitment from the Staff – At the team meeting at the start of 2017 this legacy plan was offered to the team and with many questions answered, they were enthusiastic about the opportunity this would provide them with. In fact, since January 2016 all the staff have enjoyed an open book profit share scheme and importantly their voices have been heard, so they are certainly ready for this. The transition to EO will formalise our existing processes.
Create a Staff Elected Council – The first elections were run in August 2017 and two representatives were voted in to work with the leadership team in readying the company for transition to EO. Since the election these staff have been working together on special projects including revising the staff pay structures and helping shape future business strategy and our growth plans. It brings a great perspective directly to the board level.
Standardise Decision Making – Importantly, an EO business is not RUN by the staff! It is run WITH the staff. The decisions made in any business split into three types and it important that everyone knows what type of decision they are being asked to make.

Operational decisions that are largely autonomous. Over the years we have developed our team to understand the level of authority they have to make timely and accurate decisions both where the information is and when the decisions need to be made.
Tactical decisions which are made by the leadership team in line with the needs of the agreed business strategy (business plan, marketing plan, budget etc). There is a regular weekly leadership meeting where any tactical issues are discussed and any required actions agreed.
Strategic decisions are made as part of a quarterly strategic review day, which includes the leadership team, elected council members and the chairman of the board whose role is mostly to ensure decisions are actually made and will add their vote only when a decision cannot be reached by the people on the board.

Business Training – To ensure success of an EO it is important that all the new owners understand what are we trying to achieve, where they fit in, what their boundaries and resources are, what's in it for them and of course, how will they know if they are doing well? We have sessions booked with all the current staff to give them some business owner training and in future this will be re-run with all new starters during their probationary period before they are welcomed into the ownership trust.
Having attended last year's Employee Ownership Association Conference, the founding directors have decided it's time to finalise the plan to move on.
The official National Employee Ownership Day this year falls on Friday 29th June, which is also the last trading day of our 22nd year at BCS. We have decided to make this our transition date.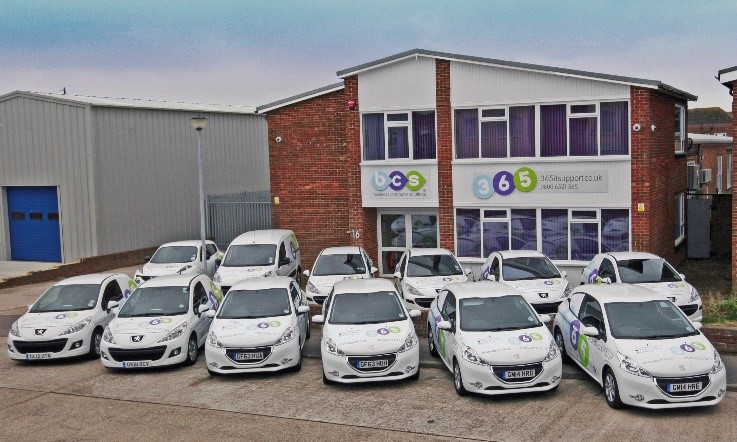 From July this year, I will continue to coach the leadership team and help steer a course to deliver against the strategic goals of the company, content that I am leaving our lives work creating the success that is BCS in very safe hands.
Now to the important details … Saturday 30th June is going to be an amazing party to celebrate this momentous occasion, hosted at the fabulous Margate Winter Gardens and with my favourite local band, EK1. We will be inviting customers, vendors, staff and friends who will I am sure all want to be a part of this next chapter for BCS.
Warmest regards,
Gareth
Things will never be the same again …
… they will be better!